About Ishwor Lal Shrestha
Some people become able to create history during their life time while some of them become able to create history with their death. Among those successful people, Ishwor Lal Shrestha is one of them who became successful to create the history in his f life in the related field. Two years prior to a devastating earthquake of Year 1990 B.S., Ishwor Lal Shrestha was born to the family of Father Hiralal Shrestha and Mother Laxmi Kumari Shrestha as their eldest child on 2nd of Bhadra of the year 1988 B.S. at Thahity, Kathmandu. Though born as an ordinary child to this family but later as he grew up with his deeds Ishwor Lal Shrestha was able to prove himself as the special gift of God not only to his family but also to the human society.
Read More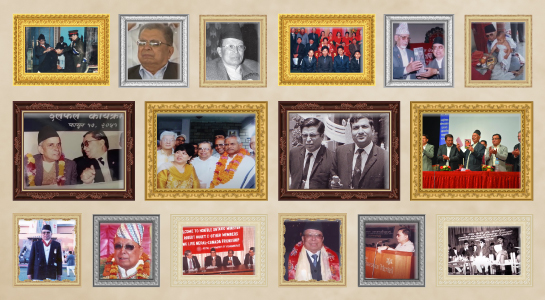 Areas of Work
Late Ishwor Lal Shrestha was guided by the philosophy of सेवा परमो धर्म: while being professionally and personally successful. We at Ishwor Lal Shrestha Pratisthan are determined to work towards Health Care, Social Welfare and Community Welfare to address all of his endeavors from helping leprosy-affected people to creating schools and colleges.

We've been striving to address the infrastructure gaps in the medical industry with anything from free health camps to sponsoring Telemedicine centers.

We are committed to providing basic necessities to all, from funding foods at community level schools to assisting orphanages and old age homes.

We have a number of actions planned to strengthen us, ranging from providing training to local entrepreneurs to making our communities a better place to live.
Recent Events
The purpose of life is to contribute in some way for making things better. Ishworl Lal Pratistan has been hosting events and activities on a regular basis with this in mind, while embracing our areas of work.